Lent and Easter 2022
A Prayer for Lent
O gracious Master, infuse in our hearts the spotless light of Your Divine Wisdom and open the eyes of our mind that we may understand the teachings of Your Gospel. Instil in us also the fear of Your blessed commandments, so that having curbed all carnal desires, we may lead a spiritual life, both thinking and doing everything to please You. For You, O Christ, our God, are the enlightenment of our souls and bodies; and to You, we render glory, together with Your eternal Father, and with Your all-holy, life-creating Spirit, now and ever, and forever.
---
Parish and Local Initiatives this Lent
Lenten Talks
details soon
Stations of the Cross

Stations-of-the-Cross-The-Way-of-Mary
Reflections – The Way of Mary by Little Sisters of the Poor
Kilmacud Parish – Stations of the Cross from Home
Reflections led by the children of our Parish.
Carmel Retreat Online for Lent 2022
St. Teresa of Avila guides us during this Lent as we journey from dwelling place to dwelling place.
more details here
---
Archdiocese of Dublin
Journeying with God – A Lenten way of praying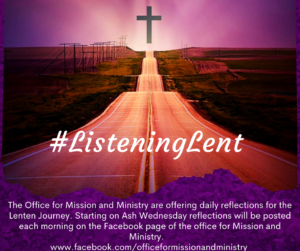 The Office for Mission and Ministry are offering daily reflections for the Lenten Journey. With parishes holding their Synod gatherings during Lent, we will be focusing on themes around journeying, walking with, listening to each other and the Spirit. The reflections will be posted each morning on the Facebook page of the office for Mission and Ministry. www.facebook.com/officeformissionandministry
---
Trocaire Lenten Campaign 2022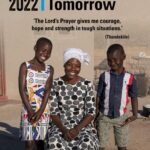 Food Shortage and Scarcity – Courage, Hope and Strength Needed
This Lent, we hear about how communities who were already facing huge challenges due to drought and food shortages, caused by climate change, were further impacted by Covid-19. This is seen in how Covid-19 impacted people's livelihoods and access to education and food security. We here in Ireland are also very familiar with the impact of Covid-19. We will learn more about the impact of the pandemic through the story of Thandekile and her two children, Nomatter and Forward, who live in Zimbabwe.
Trócaire are hosting a series of workshops during Lent 2022 and you can find out more and sign up here.
Your Donations would be greatly appreciated. donate online here