Kilmacud Parish Youth Choir
OUR MINISTRY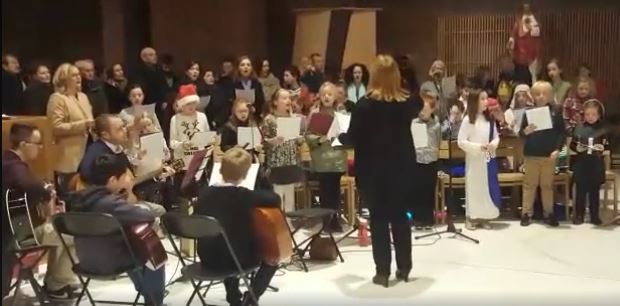 The Youth Choir sing at the family mass each Saturday evening at 6pm from September – June. This mass caters for all ages, young and old. Family, friends and neighbours coming together to pray together.
Music is an integral part of the mass, enhancing the experience for all. The Youth Choir lead the congregation in singing a variety of traditional and modern hymns relevant to the liturgy and the liturgical season.
Come and Join Us!
SINGERS • MUSICIANS • VOLUNTEERS
Love to sing?
Play an instrument?
Want to develop and share your musical talents?
Want to make new friends?
Want to be a part of something great?

GAISCE PARTICIPANTS WELCOME!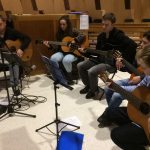 CAN YOU HELP?
We're looking for Lead Guitarists to add to the roster.
New choir members and musicians always welcome
TIME COMMITMENT
Choir practice is at 5pm each Saturday, before mass at 6pm.
CONTACT
Aideen McCallum
kilmacudparishyouthchoir@gmail.com