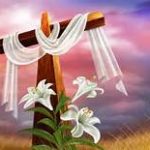 Many years ago, I was blessed to be able to attend one of the 4 golf majors. The parish I was helping out in during the summer was next door to the Belrive Country Club and the US PGA was being held there. A kind parishioner got me a ticket for the practice days and I have such fond memories of walking the course, being inspired by the golfing greats. As often happens
when you see your sporting heroes up close and face to face, they are much smaller than they look on the TV!
One memory that stands out for me was seeing a player practicing in a bunker, as I came closer I realised it was Nick Faldo, the English golfer who had recently won the Masters in Augusta. I stood and watched, took photographs and marvelled at how someone so talented and brilliant from bunkers, still spent so much time practicing! I had forgotten that experience until I heard the now Sir Nick Faldo being interviewed on the TV before this year's Masters began. He was asked about his own game, and tremendous success, and to explain his method. Very simple, he said, you first practice, then play, reflect on how you did and then practice again to improve on how the play had been. Then you repeat that over and over again. Doing well at golf is hard work!
The Easter Season now endures until Pentecost Sunday and during this time we are invited to reflect on the Acts of the Apostles. We are to read and hear over and over again how the first disciples met the Risen Lord and worked together to set in motion a community of believers, Christians, who would become a new church and bring the Good News to the world. The fact that I saw, with my own eyes, and admired the skill and persistence of Nick Faldo with this bunker play, makes it much easier for me to believe his account of his approach to golf. Seeing Christians practicing their faith, in worship and countless acts of kindness, makes it easier for a new generation of followers to feel inspired and follow the same path. The old maxim is true, 'Don't do what I say, do what I do.' Happy Easter to everyone.