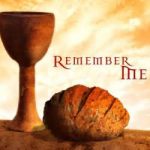 Weekend Mass Schedule
We are now back to our pre-lockdown weekend Masses: Saturday at 6 pm and Sunday at 10 am and 11.30 am.
Weekday Mass
Mass is on daily at 10 am apart from Thursday when there is the Liturgy of the Word.
Stewards
If you can help steward on a Saturday evening at our vigil Mass or either of our Sunday Masses at 10am or 11.30am, please get in touch with the Parish Office. All offers of help warmly welcomed. Thank you!
The Church has been organised in four different areas according to the Covid 19 regulations. Each area is 4 metres apart. Members of the congregation must enter and leave through the door designated for their area.
Please do not cross from area to area.
Stewards will count the number of people for each area and once the maximum capacity is reached, will close off the area.

Parish Office
The Parish Office is open from 9 – 12 Monday to Friday.