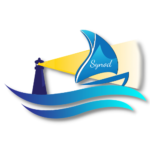 When I studied in Rome and lived in the Teutonic College our bedrooms looked out over the Paul VI Hall. Once during those years there was a Synod of Bishops which lasted a month. Every morning as we left for class we had to make our way through hundreds of noisy Bishops queuing to get into the hall, I had never seen so much purple in my life! As these men were from Diocese all over the world they reflected the great truth that the Church has a face among people of every race, language and place. Their cassocks and skull caps identified them as leaders in the church, all of them chatting in their different language about the topics that concerned the Synod, all contributing to one conversation. The Pope as Bishop of Rome was at the heart of every session of the Synod, listening and reflecting on the different contributions and in time he wrote an Encyclical Letter to the whole church with the outcome of the Synod.
The Synod this time isn't just for Bishops, or the church officials in the Vatican, it is for you and me and everyone. When we are invited to gather and take part in two evenings as part of the Synod process, we are being asked to listen and speak to one and other in a Spirit filled encounter. The Pope wants to make this Synod special by making a place in the process for everyone, those close to the church, those who are distant from Christ and his church and everyone in-between. The expertise needed is in the ordinary faith filled lives of God's people.
I imagine the Bishops left Rome having enjoyed meeting other people doing their best to lead their local church. Sometimes just being together, listening and talking, appreciating each other is where the Spirit moves us most. So please make time and join in, the Spirit is calling you too.