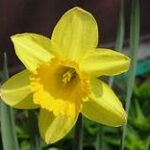 In the past couple of weeks, we have celebrated anniversary Masses for a few parishioners who died in the early days of COVID 19, two years ago. At the time of the funerals of these dearly loved, and sadly missed parishioners it wasn't possible to gather with the families in the usual way at a wake, funeral mass or graveside. Many of the bereaved back then said that they hoped when times were better to come back and share prayers and memories with their wider circle of family and friends. It was very uplifting to see them here again, even while observing that the grief delayed is also pain extended, these are families healing slowly. I share this in the hope that all of us will remain very sensitive to the hard journey that many are on in our midst. Yes, it's wonderful that the worst effects of the pandemic are behind us, accepting that while numbers of infections are still high, the threat of serious illness is reduced for many. Yet we can also see that for those who are still in mourning, the lift in spirits others feel isn't so real for them. So, they might still need a call, a chat, a prayer and some support. Please remain alert to moments when these celebrations occur as we all join in the common purpose of remembering the dead, consoling the bereaved and sharing in the prayer of the church.
Happy Mother's Day to all who have children, from all of us who are children. Hopefully this will be day of marking love and affection, showing appreciation and deepening of relationships.
This weekend throughout the country every parish is having a collection for Ukraine. Our aim is to raise funds and share them directly with our partner church organisations in Ukraine who can best channel aid to those who will benefit most. Not only do we offer our financial support but also our moral support and constant prayerful petitions seeking a change of heart in those who wage this war. This collection will replace the SHARE collection at Mass. Thanks for your constant generous response to those in need, truly a kind Lenten act.