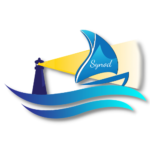 The parish synod feedback report was submitted to Archbishops House, Synod Committee, on 18th April. The report reflects the feedback from the two gatherings, and after the gatherings, the parish synod group subsequently met to consider the emerging themes as well as reflect on what the Holy Spirit might be indicating. A short four-page summary report has been prepared and is available below and in the church this weekend. It provides a detailed summary of the report submitted as well as providing additional background information on the synodal process. In addition to this summary report, the full fourteen-page report submitted can also be accessed below.
The Diocesan Committee has commenced the process of collating the feedback from all the parishes and focus groups in order to produce the overall report which will be sent from the Dublin Diocese to the Irish Catholic Bishops' Conference. This Diocesan Committee report will also be shared with us when it is completed in May.
A final word of sincere thanks to all who participated and supported the process in the Parish and we pray, like Pope Francis, that the Holy Spirit will guide all of us in the months and years ahead.